The legacy of the last Empress of Iran, Farah Pahlavi (née Diba) – wife of the late Shah Mohammed Reza Pahlavi – is undoubtedly her patronage of the Tehran Museum of Contemporary Art (TMoCA). With 1970s Iran filled with oil money, the modern Empress set out on an almost unlimited budget to amass an art collection that represented a fusion of Western and Eastern art.
It is in this context that the 78-year-old former Museum of Modern Art (MoMA) curator Donna Stein writes her highly controversial 2021 memoir, The Empress and I: How an Ancient Empire Collected, Rejected, and Rediscovered Modern Art. Stein's contested account – which received equal praise and criticism – chronicles his work for Her Imperial Majesty's Private Secretariat between 1975 and 1977.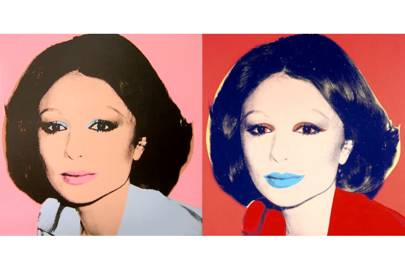 At the end of Stein's tenure – and to celebrate Empress Pahlavi's 39th birthday – the TMoCA would open its neo-brutalist doors filled to the brim with a variety of modern art that far eclipsed any other collection outside of Europe and the United States. Despite the advent of the Iranian revolution barely two years later, even Ayatollah Ruhollah Khomeini could not bring himself to dismantle the museum. Originally purchased for less than $ 100 million, TMoCA's vast collection is currently estimated at over $ 3 billion.
An American in Tehran
"Because I was a foreigner working largely in secrecy, my leadership role in the formation of the National Collection was never fully recognized," Stein writes in the preface to her book. She maintains that her male Iranian superiors "boldly took credit for my aesthetic choices … so I finally wrote The Empress and I to correct the file. '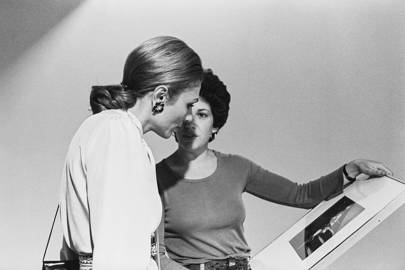 Having jumped at the chance to work on the TMoCA project in 1975, Stein found herself propelled from the sandy streets of New York to the sunny ones of the Iranian capital. Upon arrival, Stein began working behind the scenes as a researcher and advisor for Karim Pasha Bahadori – the project's chief of staff and a childhood friend of the Empress.
While her initial responsibility appears to have been to draft the museum's acquisition policy, Stein claims that she quickly began organizing scouting expeditions, identifying potential purchases, and liaising between artists, gallery owners and his superiors. "I was the quality filter, and I used this filter very heavily," Stein told the New York Times.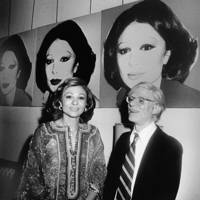 Recounting her experience as a single woman in Tehran, Stein recalls how the Empress' staff referred to her as a "woman who lives alone" – although she knows her name. "This unfortunate phrase was also used to describe women of questionable virtue," says Stein, "It was inconceivable that a woman would live alone."
Given his grueling experience at the center of the 20th century's most ambitious Iranian artistic enterprise, Stein makes no secret of the fact that his book aims to settle old scores. However, the Empress – for whom Stein claims to have been a "confidante" – comes out of memories relatively unscathed.
The intrigue of the palace abounds
Arguably the most fascinating parts of The Empress and I chronicle the intrigue of the palace that has become ubiquitous with every major art acquisition. Believing that she had earned Bahadori's professional respect, Stein personally remembers pressuring her to acquire the Mark Rothko brand. Yellow center n ° 2 (1954); that of Francis Bacon Reclining man with sculpture (1961); and Roy Lichtenstein Roast the grill (1961).
Much to the chagrin of his former Iranian colleagues, Stein also takes credit for the museum's historic acquisition of Paul Gauguin's work. Still Life with Japanese Woodcut (1889) writing: "I was delighted that we got the Gauguin, which I considered one of his greatest still lifes". Adding that the single canvas, 'Demonstrated [Gauguin's] interest in japanese ukiyo-e woodcuts… thus anticipating the intercultural dialogue that has shaped the philosophy of the Tehran Museum of Contemporary Art. '
So why is Stein's name nowhere in the museum documents relating these noble acquisitions? According to her, the answer is simple: misogyny. Stein alleges that as her star continued to rise, Bahadori – the public face of the museum staff whom she had romantically rejected – took credit for her work and forced her to stand back.
After the Empress's cousin, Kamran Diba, was appointed director of TMoCA, Stein claims his reputation quickly deteriorated, hinting that Diba may be envious of his high reputation with the Empress. Eventually, Stein was ousted due to bribery charges which she said are bogus and were designed to drive her out of Tehran.
Contested claims
Given the immense cultural pride that TMoCA brings to the Iranian people, it is understandable that they seek to protect their heritage from perceived slights. On many occasions, Stein's general tone is condescending, as she describes the museum audience as "uneducated" and refers to Iran as the "Third World" – both evocative of 19th century orientalist sentiments.
Diba, who lives in exile in France, has expressed his objections to the claims The Empress and me. In an official statement to Artnet news, Diba contradicts Stein's account by stating that she was mainly involved in "building the collection of photographs" – a collection he does not consider particularly impressive.
Talk with Tatler, the famous photographer Cyrus Mahboubian – who is of Iranian origin and was introduced to the Empress – remarks: "Whether Donna Stein's role in the construction of the collection was central or only peripheral, let us not forget that the He Iran is a country with thousands of years of civilization and artistic production.
There is also the question of Stein's characterization of her relationship with the Empress – whom she only met face to face three times during her work in Iran. However, Stein claims the two established a telephone connection between their formal meetings which continues today.
While critics cast doubt on the veracity of such claims, the Empress is recorded with the New York Times last year stating: "Donna Stein was a professional and hardworking person who delivered results. I trusted his opinion. We have a friendly relationship and we communicate by phone, but not too often. '
Enduring love for an empress in exile
Ignoring the controversy surrounding Stein's memoirs and her callous language, what becomes irrefutably clear is that many Iranians have a lasting love for their Empress in exile – and the TMoCA remains a symbol of her love for them.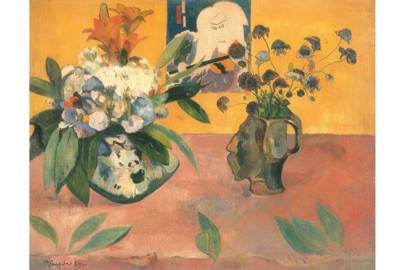 Thanks to Empress Farah Pahlavi, great Western artists like Salvador Dali, Andy Warhol and Henry Moore have engaged in a dynamic interaction with their contemporary Iranian counterparts. Contrary to Stein's one-sided opinion, the Empress facilitated a reciprocal dialogue between East and West that continues – an investment in soft power that even a revolution could not hide.
From her home in Paris, the last Empress of Iran continues to champion the artistic prowess of her homeland and support the Tehran Museum of Contemporary Art through her collaboration with scholarly publishers like Assouline – who produced the glorious tome ( and expensive) Modern Iran: The Empress of Art in 2018.
To add 'The Empress and I' by Donna Stein to your library, please Click here
Subscribe now for a 3-issue trial offer for £ 1 plus free digital editions and home delivery.
More from Tatler
Source link